New York Open: Newfound Optimism
Market Analysis -

Stephen Innes | 07 Apr 2020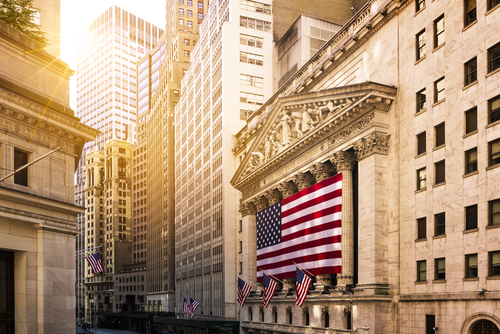 Market sentiment continues to shift as the coronavirus curve continues to flatten in the worst-affected countries.
Pretty much everywhere you look, there is newfound optimism. Equities continue to rally, with the S&P 500 now almost 20% off the March lows, while money continues to gush into credit markets. Indeed, its a much welcome relief considering the horrific Covid19 case count events from last week.
And as equities continue to grind higher, investors who missed the first pass on the rally bus reluctant to put money back to work are now faced with a difficult decision and forced to pay up significantly higher for a seat at the front. 
But not to throw a damp cloth on things, but questions need to be asked of just how sustainable this bounce is. 
While equity markets rallied on hopes of a slower spread of the coronavirus, the critical question remains how much economic damage mobility restriction has done. But since financial data is missing or it's of a poor standard, so data guidance is giving way to markets trading on sentiment rather than economics, which is a dangerous proposition even more so with lockdown exit strategies unknown. But for now, getting on that rally bus appears paramount to fear of the unknown.
Forex Market
On currency markets, a little bit of smooth sailing on the stock market was that was needed to knock king dollar back into a corner. While it's far too early to count the buck down for the count its a welcome relief across a breadth of asset classes 
There has been a sharp dollar correction across the board as it appears USD liquidity conditions are finally returning to normal. FX traders should take comfort now that the expected correlations are seemingly working, i.e., the dollar strengthening during risk-off times but then weakening during recovery phases. 
Gold markets
Gold EFP is high, but conditions are starting to ease, .and gold prices have fallen accordingly. However, gold remains incredibly resilient, even with equity markets soaring. As finally, the USD dollar is beginning to weaken, and this alone should light up gold 
But as relevant today, market makers were reportedly asked to reduce their trading risks as the volatility on EFP grew; so, with the bulk of that position squaring finished, intraday demand has started to abate also. 
The information is not to be construed as a recommendation; or an offer to buy or sell; or the solicitation of an offer to buy or sell any security, financial product, or instrument; or to participate in any trading strategy. Readers should seek their own advice. Reproduction or redistribution of this information is not permitted.
More on this topic
See More News